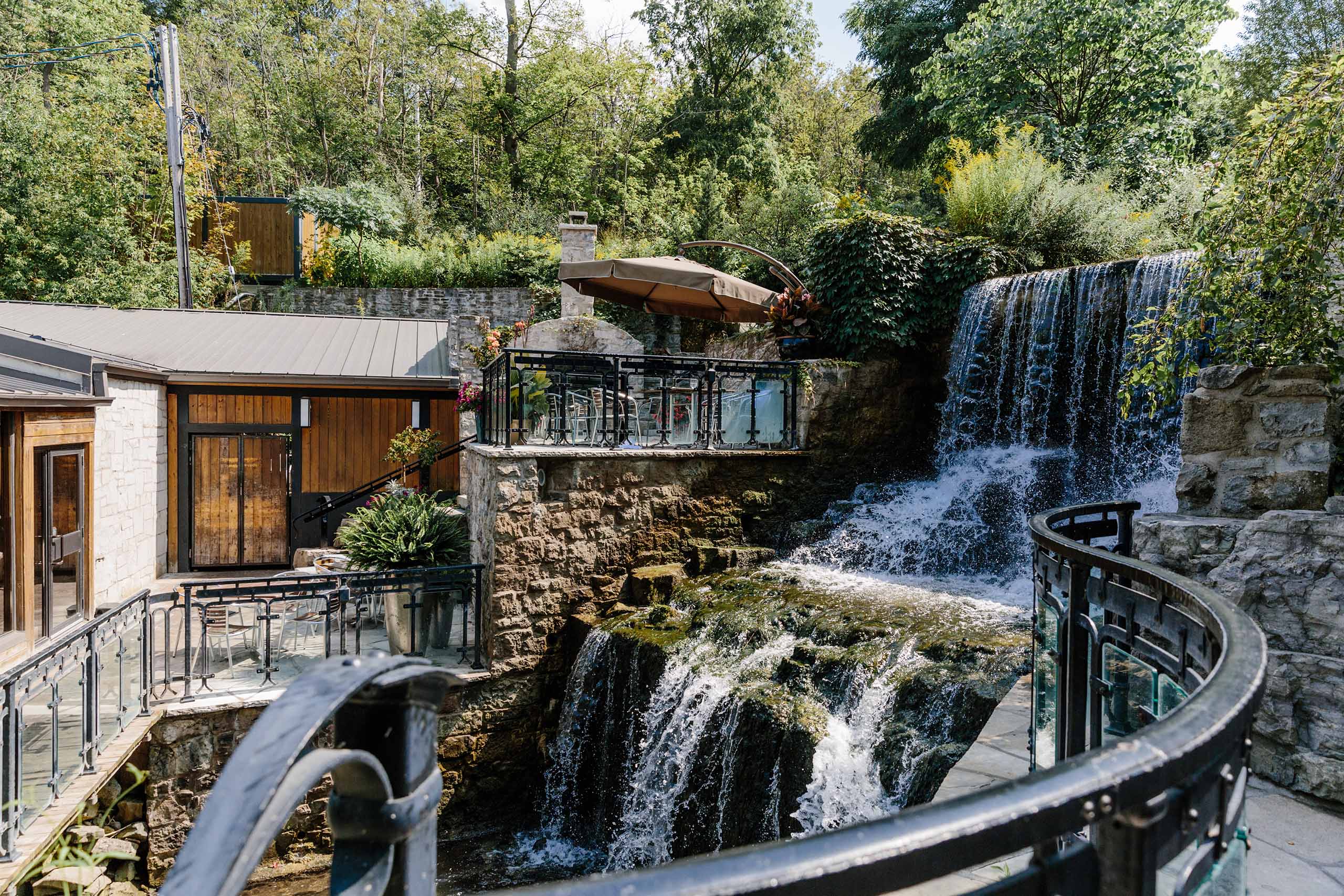 One of the most sought after restaurants for a Sunday brunch or a dinner celebration, Ancaster Mill epitomizes the spirit of great hospitality. Situated beside a creek, with a large dining room built out overlooking the falls, Ancaster Mill is in demand year-round for weddings, family or corporate events and celebrations. Restored to keep its authentic character intact, this is a place where ambience fuses with fine food and great service. 
Our harvest focused cuisine allows guests to experience the spectacular local, seasonal ingredients from our Earth to Table farm and Craft Cut butcher
The history of Ancaster Mill and the origins of the Town of Ancaster are inseparable. Being the third oldest community in Ontario (after Kingston and Niagara-on-the-Lake).